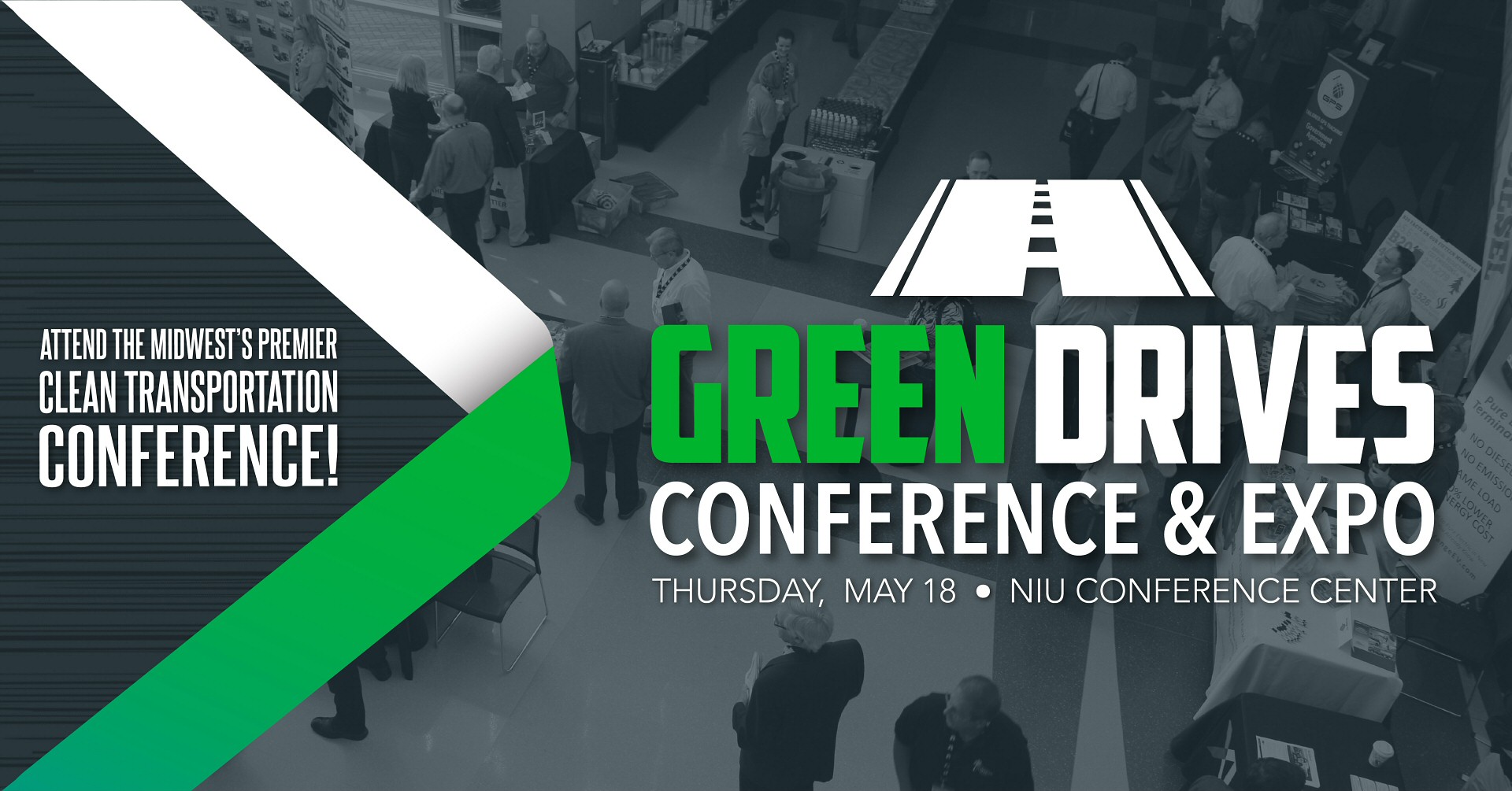 Green Drives Conference and Expo Naperville
This event was recorded. Scroll down this page to see links to the conference presentation recordings. Links to the speaker slides as pdf files can be found in the agenda.  
Illinois Alliance for Clean Transportation hosted the annual Green Drives Conference & Expo on Thursday, May 18, 2023 at Northern Illinois University's Conference Center in Naperville, Illinois.
Green Drives – one of the largest clean-transportation conferences held in the Midwest – is a must-attend event for government officials, commercial and municipal fleet managers, corporate sustainability officers, and clean-tech and clean-energy professionals who want to learn how to use cleaner, lower emissions fuels and technologies, while saving money.
Advanced vehicle technologies, electric vehicles, and alternative fuels were showcased, including dozens of green vehicles and exhibitors. Attendees not only had a chance to network with experts from throughout the nation and the region, but they learned of first-hand experiences from fleets currently using alternative fuels and electric vehicles. Attendees also had the chance to test drive vehicles of all different sizes.
Green Drives Conference Recordings:
Opening Remarks and Hydrogen Hubs: Current Efforts to Advance Low-Carbon H2 Use in the U.S.
Low Carbon, Clean, and Efficient Vehicle Technologies
EV Charging Station Project Planning
Lunch Remarks
How to Approach Life Cycle Costs of EVs Compared to Other Fuels
How to Measure Vehicle Emissions
Available Federal and State Funding Programs and How to Access Them
When
Tuesday, May 18, 2023
from 8:00 AM to 4:00 PM (CDT)
Where
NIU Naperville Meeting and
Conference Center
1120 East Diehl Road
Naperville, IL 60563
Sponsor
Thank you 2023 Event Sponsors! Sales of event sponsorships are now closed. 2024 Event Sponsorships open next year.
Display a Vehicle
Registration for the vehicle display is closed. Come check out the fantastic lineup of vehicles at the Expo!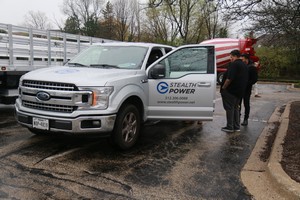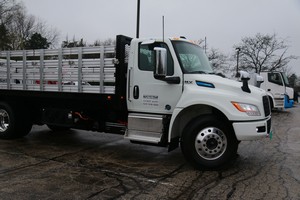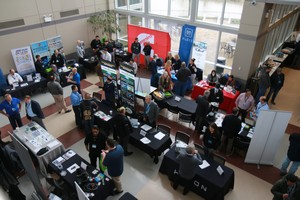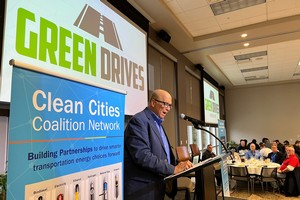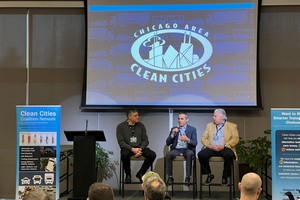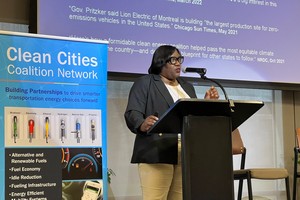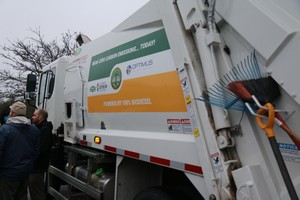 2023 Green Drives Conference & Expo – Naperville - Agenda
Registration and Welcome

8:00 am
Registration & Atrium Exhibitors
8:35 am
Welcome by John Walton of Illinois Alliance for Clean Transportation
8:45 am
Remarks by Chris Lyon, Director of Fleet Relations, NTEA

Morning Sessions

8:50 am
Hydrogen Hubs: Current Efforts to Advance Low-Carbon H2 Use in the U.S.
9:10 am
Low Carbon, Clean, and Efficient Vehicle Technologies

Moderator: Chris Lyon, Director of Fleet Relations, NTEA

10:00 am
EV Charging Station Project Planning

Moderator: Les Faul, Manager of Fleet Services, ComEd

Atrium Exhibitors & Ride and Drives

10:50 am
Refreshment Break with Atrium Exhibitors, Visit Vehicle Displays, & Ride and Drives

Lunch

11:30 am
Lunch
11:45 am
Lunch Remarks
12:30 pm
Visit Vehicle Displays & Atrium Exhibitors

Afternoon Sessions

1:30 pm
How to Approach Life Cycle Costs of EVs Compared to Other Fuels
2:05 pm
How to Measure Vehicle Emissions
2:40 pm
Available Federal and State Funding Programs and How to Access Them

Moderator: Angela Tin, National Senior Director, Clean Air Initiatives, American Lung Association, Co-Coordinator, Illinois Alliance for Clean Transportation
Christopher Schmidt, Air Quality Manager, IDOT

Closing Reception

4:10 pm
Closing Remarks & Reception
Angela Tin
National Senior Director, Clean Air Initiatives, ALA
Angela Tin is an environmental policy and regulatory compliance professional. She has bachelor and master degrees in Physiology and Cell Biology. She began her career doing pharmacological research at Southern Illinois University. She then worked at the Illinois Environmental Protection Agency on permitting and compliance of air and water emissions, soil contamination, and emergency response programs. As the current National Senior Director for Clean Air Initiatives at the American Lung Association, and Co-Director for the Illinois Alliance for Clean Transportation, Angela is primarily responsible for managing environmental projects. In this role, she has partnered with private, state, and federal agencies in the promotion of outdoor and indoor air quality programs for the past 18 years.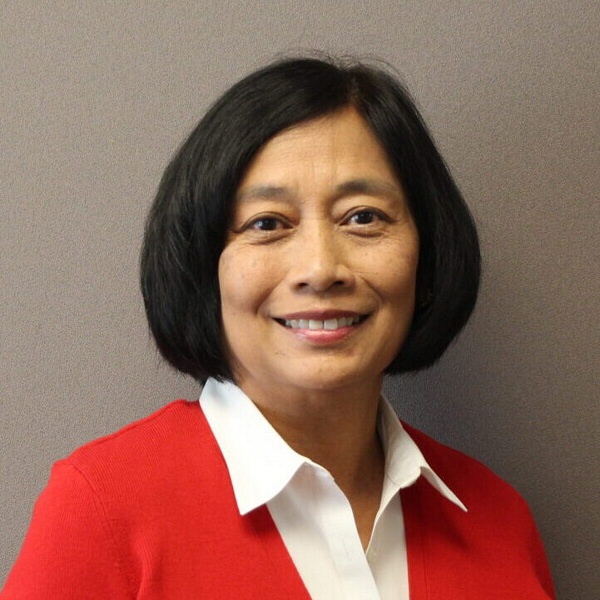 Dr. BJ Johnson
CEO and Co-Founder, ClearFlame Engine Technologies
Dr. BJ Johnson is CEO and co-founder of ClearFlame Engine Technologies, a growing startup dedicated to developing clean engine technology for heavy-duty truck, off-highway, and industrial applications.
Together with co-founder Dr. Julie Blumreiter, BJ founded ClearFlame to develop solutions that increase the performance of and reduce emissions from internal combustion engines using decarbonized fuel, such as ethanol. BJ was the lead inventor on a patent filed by Stanford University for this work, which now forms the center of ClearFlame's intellectual property.
BJ's passion and leadership for this work have helped him to secure investors and strategic partners, including the support of multiple industry manufacturers, agencies like the Department of Energy, the Department of Agriculture, the National Science Foundation, and world-class accelerators like StartX, I-Corps, Ameren Accelerator, and WERCBench Labs.
In 2021, BJ was named one of the Grist 50—an annual list of emerging leaders from across the US working on fresh, real-world solutions to our world's biggest challenges. BJ earned his BS, MS, and Ph.D. in mechanical engineering from Stanford University.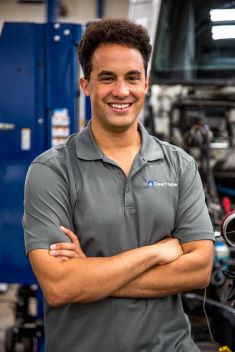 Elbert Walters III
Director for Powering Chicago
Elbert "Bert" Walters III, is the Executive Director of Powering Chicago, a labor management cooperative by and between the Electrical Contractors Association of Chicago and the Union International Brotherhood of Electrical Workers Local Union 134 (IBEW 134) promoting the benefits of using union skilled labor. Elbert served as a Business Representative for the International Brotherhood of Electrical Workers, Local 134 where he partnered in representing nearly 12,000
electricians in the Chicagoland region. Elbert started his career as an electrical apprentice in April 1999 where he received the Apprentice of
the Year award. Within the I.B.E.W., Elbert serves as the Commander and Adjutant for the American Legion Electrical Post 769 and board member of the Electrical Workers Minority Caucus. Elbert previously served as a member of the Electrical Joint Arbitration Board and as a member of Chicago Building Trades Council. Mr. Walters, was also an appointed member of the Illinois Prevailing Wage Council and served as
Secretary of Labor Brothers United (LBU), a group of Union officials dedicated to closing the gap between union labor and community. Elbert's dedication to the union and his community is evidenced by his commitment and involvement in establishing and hosting the Dr. Martin Luther King Jr. Community Breakfast and coordinating union electrical volunteers for the Rebuild Together Chicago Metro Day of Service, which provides needed upgrades to disadvantaged
communities throughout the Chicagoland area. Elbert is dedicated to professional development and a recent graduate of DePaul University's,
three-year, Labor Leadership Program.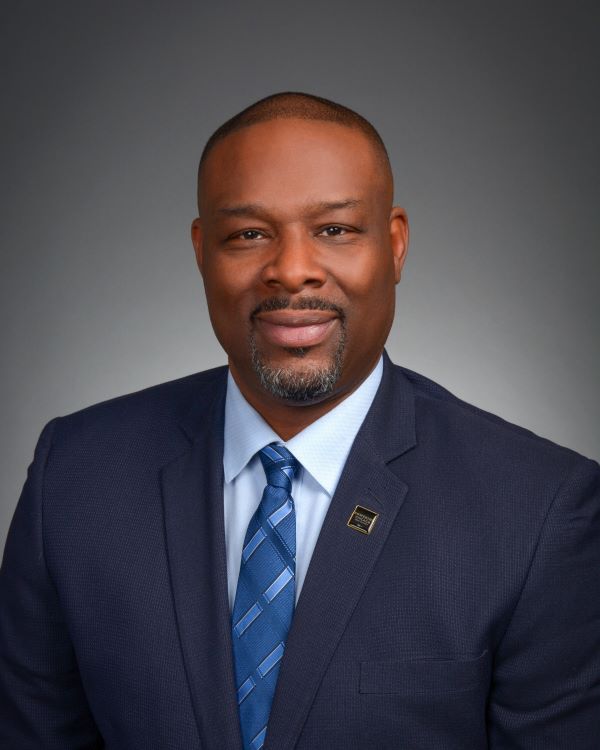 Linda Gaines
Transportation Systems Analyst, Argonne National Laboratory
Linda Gaines is a Transportation Systems Analyst in the Energy Systems and Infrastructure Analysis Division at Argonne National Laboratory. She holds a BA in Chemistry and Physics from Harvard, and a Ph.D. in Physics from Columbia. Her primary interest is problem solving, applied to efficient use of resources. She began her career at Argonne by writing a series of handbooks of energy and material flows in energy-intensive industries that provided background for studies of technical and institutional issues involved in producing and recycling advanced-design automobiles, trucks, and trains, and batteries. Her most recent work has involved studying ways to reduce impacts from transport by recycling of lithium-ion batteries. She is an editor of the journal Sustainable Materials and Technologies and on the Editorial Board of Scientific Reports (a Nature journal).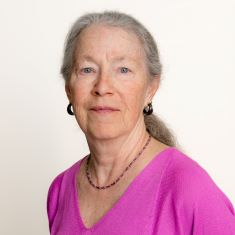 Samantha Bingham
Clean Transportation Program Director, City of Chicago Department of Transportation
As the Clean Transportation Program Director for the City of Chicago's Department of Transportation, Sam is responsible for developing and implementing policies, programs and projects that reduce direct emissions from the transportation sector and assist in achieving the City's sustainability goals. During her 15 year tenure at the City, Sam has leveraged over $70 million in local and federal grant funding for clean vehicle incentive programs in the Chicago region, including the deployment of electric vehicle charging stations and medium- and heavy-duty hybrid and electric trucks and buses. Sam also serves as the U.S. Department of Energy Clean Cities coordinator for the local Chicago Area Clean Cities coalitions whose goal is to reduce petroleum in the transportation sector primarily through education and technical assistance.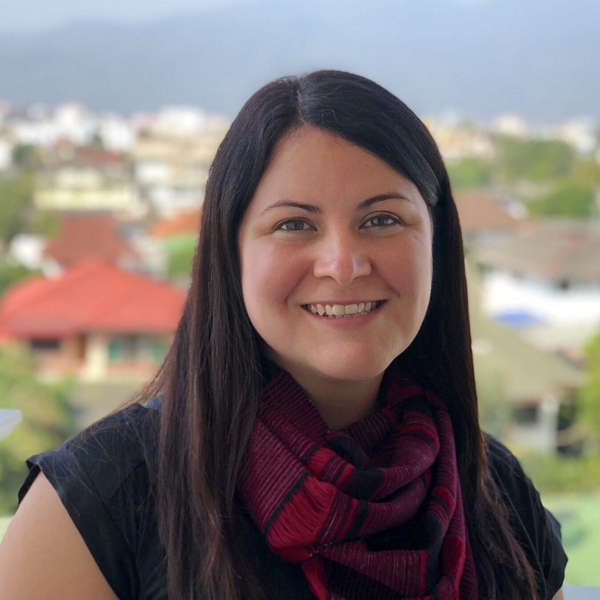 Jason Kazmar
Director of Electric Vehicle and Sustainability Strategy
Jason has worked in engineering, consulting, program management, and strategy roles across energy and transportation. Specific areas include emerging technology evaluation, electric vehicle infrastructure program design, renewable energy grid integration, corporate strategy, and cyber security program design. Jason received a Bachelor of Science in electrical engineering from Purdue University and an MBA from Kellogg School of Management. Jason currently leads electric vehicle and sustainability service development and client engagements at Element Fleet Management for US and Canada.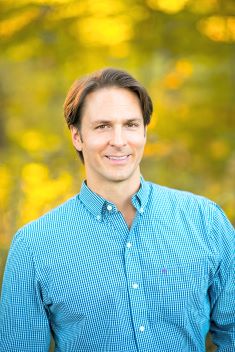 Andy Burnham
Principal Environmental Scientist, Argonne National Laboratory
Andy Burnham is a Principal Environmental Scientist at Argonne National Laboratory, a U.S. Department of Energy (DOE) laboratory. Andy's research focuses on transportation energy and environmental issues specifically with the energy use and emissions analysis for advanced vehicle technologies and transportation fuels.
At Argonne National Laboratory, Andy is most known for developing the Alternative Fuel Life-Cycle Environmental and Economic Transportation (AFLEET) Tool for Department of Energy's Clean Cities stakeholders to estimate petroleum use, greenhouse gas emissions, air pollutant emissions, and cost of ownership of light-duty and heavy-duty alternative fuel and advanced vehicles.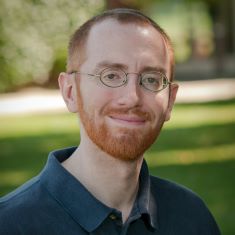 Anthony Maietta
Life Scientist, Air and Radiation Division, U.S. Environmental Protection Agency
Anthony Maietta is a Life Scientist in the Air and Radiation Division at the Region 5 office of the U.S. Environmental Protection Agency. Anthony graduated from the University of Illinois at Urbana-Champaign with a B.S. in Ecology, Ethology, and Evolution. Since 2003, his work at EPA includes reviewing and processing state clean air laws under the Clean Air Act, transportation conformity in Indiana and Ohio, and managing voluntary programs such as the Midwest Clean Diesel Initiative, the SmartWay Transport Partnership, and EPA's Ports Initiative.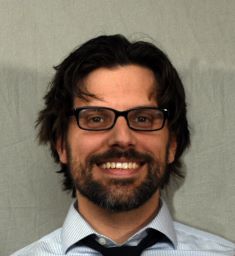 Ashlee McLaughlin
External Affairs Director, Champaign-Urbana Mass Transit District
Ashlee McLaughlin is the External Affairs Director at the Champaign-Urbana Mass Transit District with ten years of experience in regional transportation planning. Specializing in compliance and long-range planning, Ashlee manages MTD's state and federal grant funding, procurements, contracts, and advertising partnerships.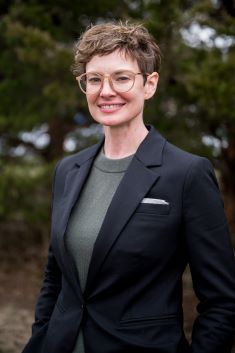 David Novak
Electrical Project Manager, Christopher B. Burke Engineering
Currently, works for Christopher B. Burke Engineering in Rosemont Illinois for the
Electrical/Mechanical/Energy Department as an electrical project manager. The past 9
years he has overseen the planning, design, and implementation of electrical projects
for CBBEL and has over 30 years of project management experience. Works primarily
with engineers and contractors to ensure that projects are completed on time and within
budget. Projects include Energy Audits, Energy Benchmarking, Roadway Lighting,
Indoor Lighting, HVAC and Electric Vehicle Charging Stations. Also is responsible for
the sale of electricity and natural gas to both the private and public sectors.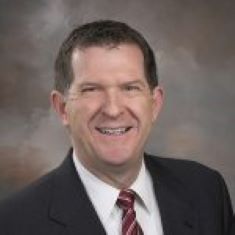 Giordy Lem
Manager, Vehicle Maintenance, City of Chicago Department of Assets, Information & Services
Giordy Lem is a Manager of Vehicle Maintenance for the City of Chicago's Department of Assets, Information & Services. In addition to his maintenance management duties, he oversees Vehicle Charging infrastructure deployments citywide, with an ambitious goal to install 182 Level II Chargers and 3 DC Fast Chargers by the end of 2023.
Prior to joining the City in 2021, Giordy worked for the Chicago Transit Authority for over 6 years, first as a Diesel Mechanic, then as Maintenance Manager, overseeing bus repairs and incident resolution.
Giordy studied Automotive and Diesel Maintenance at the Universal Technical Institute and holds several active Automotive and Diesel Certifications as well as a Commercial Drivers License.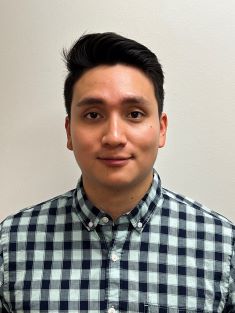 Christopher Lyon
Director of Fleet Relations, NTEA
Christopher Lyon started his career with the Forest Preserve District of DuPage County, where he was promoted the use of clean energy. Since July 2015, he has served as director of fleet relations for NTEA and liaison for the Green Truck Association, working as the link between distributors/manufacturers and end-user fleets and staying abreast of current issues impacting the fleet community. Christopher earned his Certified Automotive Fleet Manager's designation from the NAFA Fleet Management Association in 2009. Christopher serves on the executive board of the Illinois Alliance for Clean Transportation and holds a bachelor's in business administration from Elmhurst College (Elmhurst, Illinois)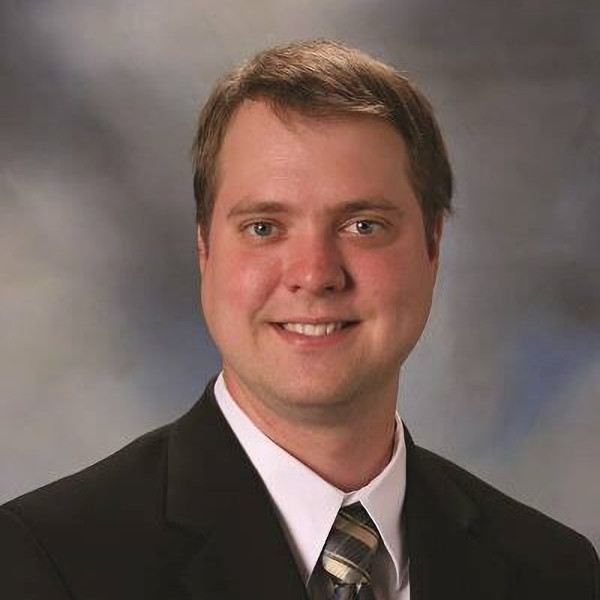 Les Faul
Fleet Operations Manager, ComEd
Les Faul serves as Fleet Operations Manager for ComEd, the largest electric company in Illinois serving 9 million people, and one of the largest in the nation. In this role, he oversees a multi-year fleet electrification strategy aimed at replacing 50 percent of all vehicles by 2030 with zero-emissions vehicles in order to lower the company's carbon footprint. Les has held various roles in the utilities sector throughout his career, including mechanic, call center lead, shop supervisor, field operations manager, and back office/procurement. He has also been engaged with vehicle electrification initiatives sponsored by General Motors, Electric Power Research Institute (EPRI), and the National Truck Equipment Association (NTEA), and has been involved with various petroleum displacement solutions including being a leader with the early adoption of Biodiesel in the Midwest. Les is involved with several industry organizations, including leadership roles on the Midwest Energy Association's Fleet and Transportation Committee, and through his service as vice chair of the executive committee for Illinois Alliance for Clean Transportation.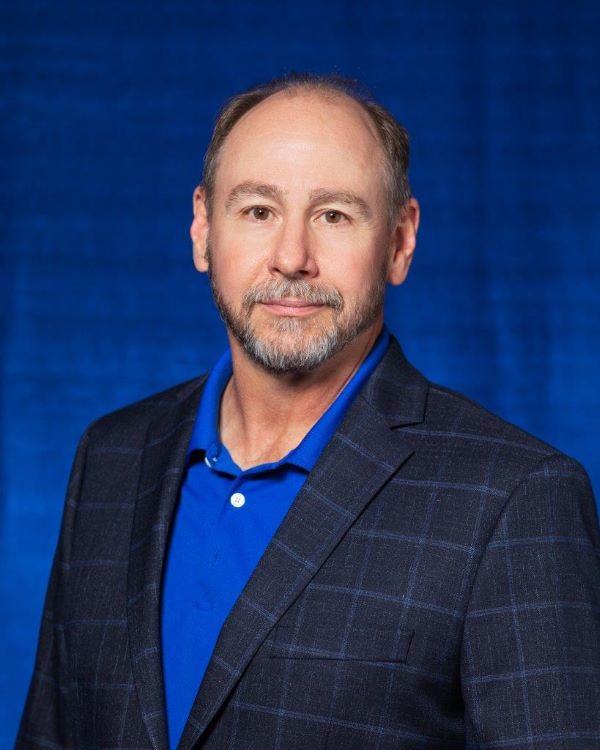 Bart Sowa
Research and Development Manager, GTI Energy
Bart is a Research and Development manager at GTI Energy, a leading no-profit research and training organization focused on developing, scaling, and deploying innovations that support low-carbon, low-cost energy systems. Bart is focusing on decarbonization of transportation industry by helping fleets, truck manufacturers and technology developers evaluate new technologies through pre-production demonstration projects. He is managing projects showcasing technologies and vehicles such as hydrogen-fueled switcher locomotive, hydrogen-fueled terminal tractors, 500-mile hydrogen-fueled Class 8 tractor, developing a blueprint for Houston-to-Los Angeles Hydrogen Corridor, and more. Bart has over 18 years of experience in mobility and energy industries; prior to joining GTI Energy he worked for Navistar and Mitsubishi Heavy Industries.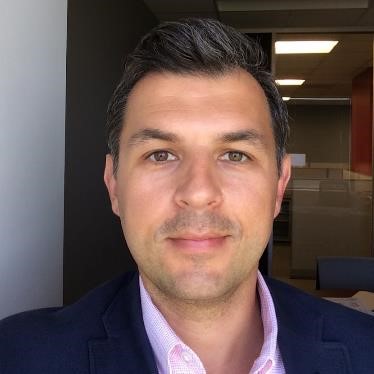 Vehicle Registration
At Green Drives, we can accommodate up to 40 environmentally friendly vehicles, including passenger vehicles, medium-duty trucks and buses, transit and school buses, and heavy-duty Class 8 tractors. However, if you are interested in bringing an alternative-fuel, electric or hybrid vehicle, you must register your vehicle(s) on our Vehicle Registration Page. Specific instructions about bringing vehicles to the event will be sent to you a week prior to the program.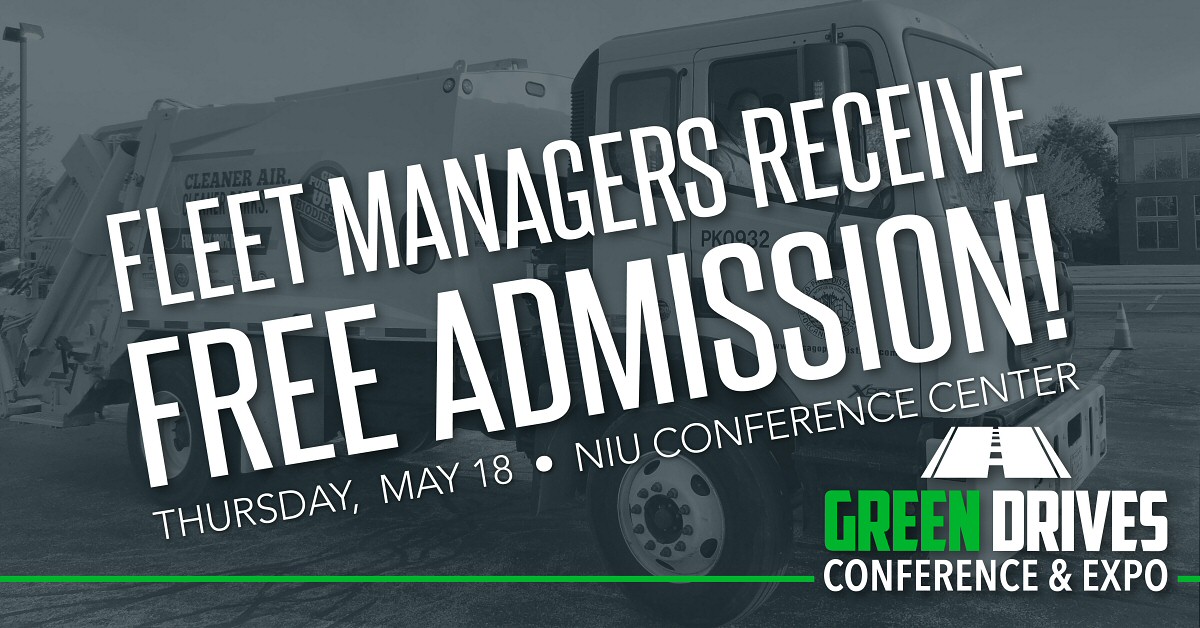 Fleet managers can attend Green Drives for free!
A MAX OF ONE free pass per fleet organization is available. Additional tickets may be purchased. Offer is available for commercial or government fleet managers or other fleet operations decision makers, such as directors, city managers, mayors or county officials. To receive a complimentary pass, send a request to Bethany at bethany@il-act.org with your name, title, organization, and contact information. Upon approval, a special promo code will be sent to you to use at registration.