A 'Clean Fuels Champion'
ComEd's fleet of 3,000 vehicles includes 1,400 biodiesel-fueled line trucks and another 430 units that are capable of running on high-level ethanol-gasoline blends, or E85. More than 200 ComEd vehicles have hybrid-electric or plug-in hybrid-electric systems and another 10 are all-electric vehicles.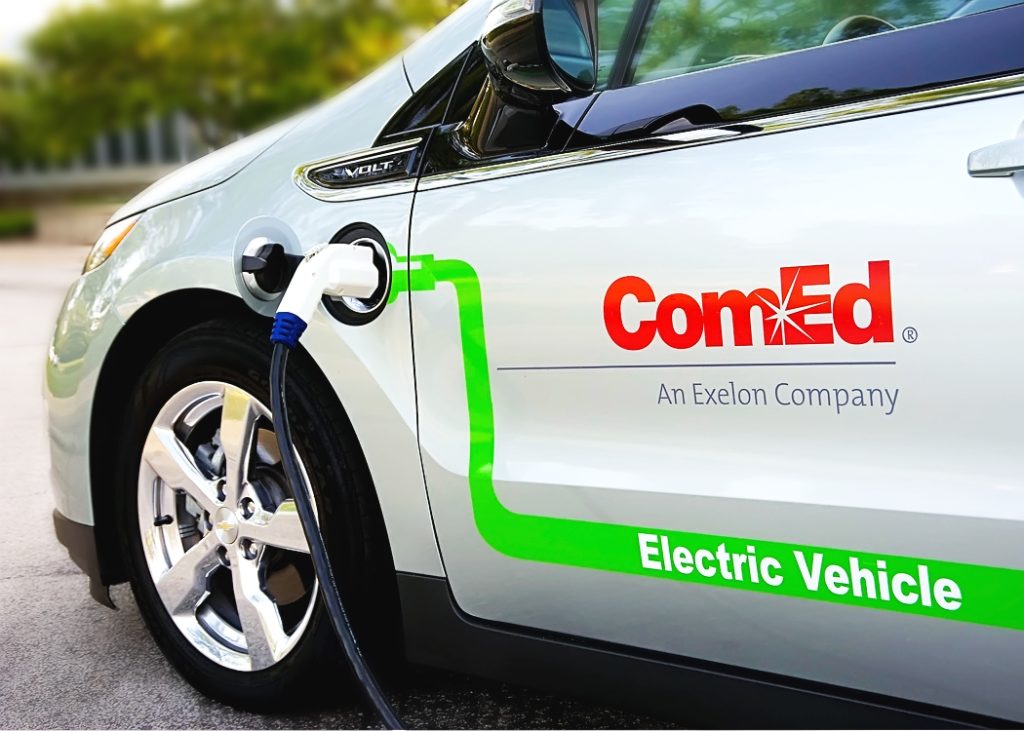 "ComEd has made it a priority to reduce carbon emissions that lead to climate change and harmful particulate emissions that lead to deadly respiratory health conditions across the Chicago area," said ComEd CEO Joe Dominguez. "Greening our own fleet is one way we can help create cleaner air in our communities. A crucial next step is preparing the grid to support increased electrification of our large customers' vehicle fleets and the widespread adoption of personal EVs."
ComEd plans to electrify 30% of its fleet by 2025. This will eliminate 2,000 metric tons of greenhouse gas emissions in addition to the 4,000 metric tons that the ComEd fleet already avoids annually. The company's goal of electrifying 50% of its fleet by 2030 has the potential to eliminate an additional 29,000 metric tons of GHG emissions.
"We're replacing end-of-life internal-combustion vehicles with plug-in hybrid and fully electric vehicles, reducing fuel and maintenance costs and creating savings that will be passed on to our customers," Dominguez said.
As part of its effort to promote clean transportation, ComEd recently introduced an EV Toolkit that provides information on savings, benefits and incentives for the purchase of EVs, along with an overview of EV brands and models, rate options, EV chargers and a public charging station locator by zip code. Visit ComEd.com/EV to learn more.
To recognize ComEd for their efforts, Chicago Area Clean Cities recently awarded the company with its Clean Fuels Champion award. The Chicago coalition's Clean Fuels Champion award has been presented annually since 2001 to an individual, organization, or business that champions the promotion of alternative fuels and technologies to reduce vehicle emissions and reduce petroleum usage. Recent award recipients include Forest Preserves of Cook County, Pace Suburban Bus, American Lung Association, Chicago Metropolitan Agency for Planning, Testa Produce, and Ozinga Bros, Inc.
---