Equitable Mobility Powering Opportunities for Workplace Electrification Readiness (EMPOWER)
Using Electric Vehicles (EV) and Electric Vehicle Supply Equipment (EVSE) in the workplace and as a resource demonstrates benefits beyond the transportation industry. Reducing traffic emissions can significantly reduce the public health burden from poor air quality, particularly in population-dense building environments, characteristic of IACT's work. The EMPOWER Workplace Charging Program is a key step in addressing the adoption of EVs throughout Illinois and other geographic areas. This national partnership between 32 Clean Cities Coalitions, and other key stakeholders, provides educational and technical assistance to various entities looking to install electric vehicle charging stations. Clean Cities Coalitions conducts outreach activities to engage more than 2,000 employers and install more than 3,500 EVSE ports.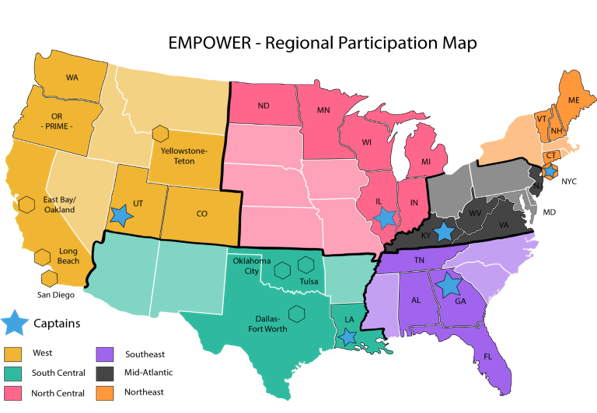 As a part of the program, the Justice40 initiative ensures that at least 40% of employer commitments are considered diverse and/or benefit surrounding underserved communities. This standard allows consumers and potential host sites to invest in new technologies and participate in program activities that are central to the health and well-being of surrounding communities. Additionally, as EV ownership increases, the EMPOWER program is an opportunity to explore the growing need for industry technicians. Overall, this is a valuable opportunity to inspire stakeholders to increase equity considerations in EV charging programs.
If you or someone you know is interested in being a host site for workplace charging, please contact Angela Tin (Angela.Tin@Lung.org) or Tara Brooks (Tara.Brooks@lung.org) for more information.