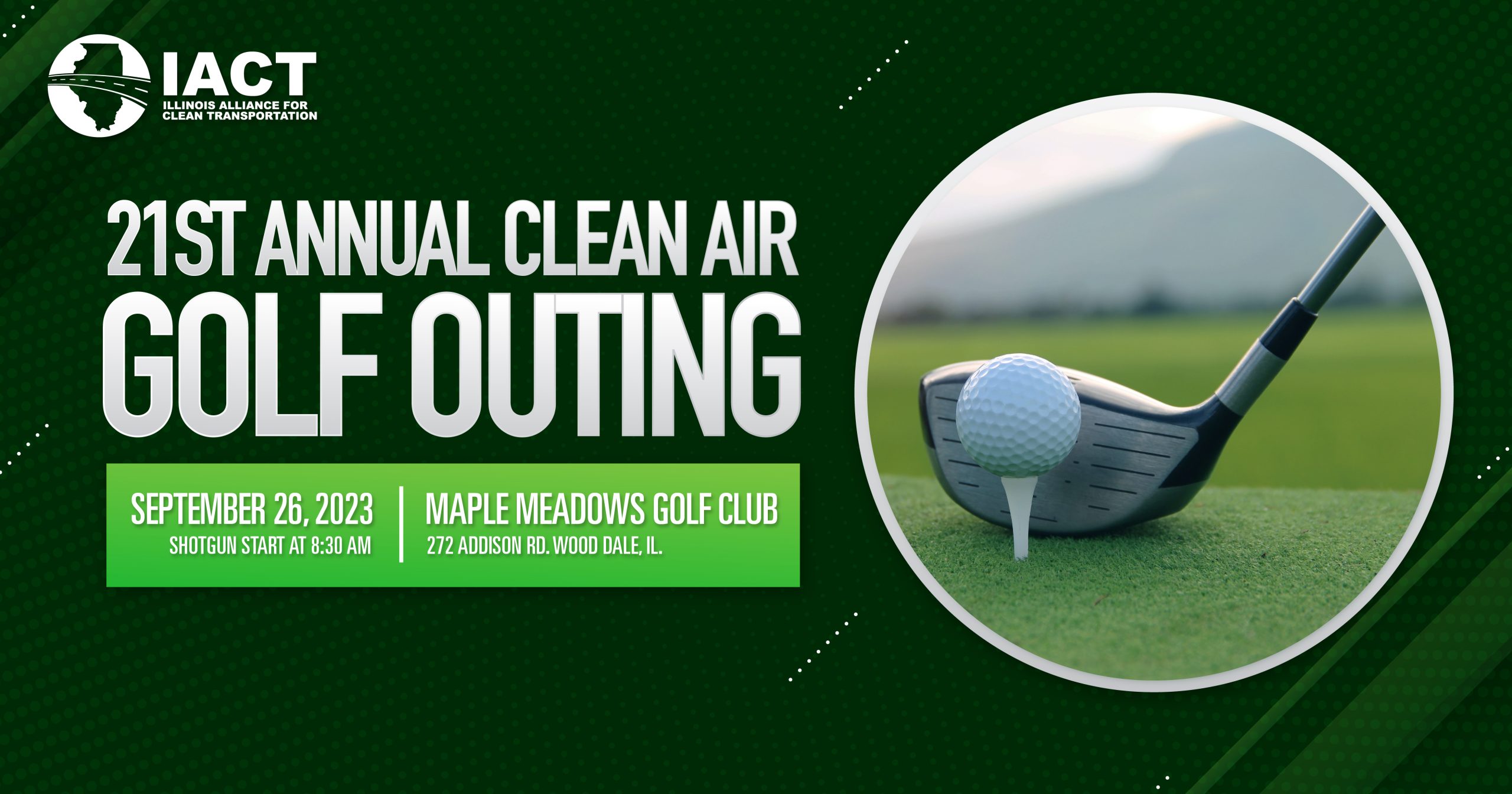 21st Annual Clean Air Golf Outing – CANCELLED
DUE TO UNFORSEEN CIRCUMSTANCES, THIS EVENT HAS BEEN CANCELLED. IF YOU HAVE A SPONSORSHIP QUESTION, PLEASE CONTACT DR. JOY PIAZZA AT JPIAZZA@IL-ACT.ORG.
We encourage anyone who loves CLEAN AIR to join us for our 21st Annual Clean Air Golf Outing.
When: Tuesday, September 26, 2023
Shotgun start at 8:30 AM
Where: Maple Meadows Golf Club, 272 Addison Rd. Wood Dale, IL 60191
We especially love fleet managers, government officials, campus leaders, maintenance personnel, landscaping crews, and other clean-tech and clean-air professionals, but ALL are welcome to join us. Networking opportunities will be available throughout the day.
Check in begins at 8 AM. A shotgun start will kick off our day, followed by lunch, networking, raffles, and prizes!
Sponsor opportunities for this event are available. To view sponsor levels, please visit the ticket button. If you have questions, please contact Dr. Joy Piazza at jpiazza@il-act.org.
Donate Raffle Items: We are seeking donations of items for our raffle. Popular items include beer- and wine-themed baskets, sports-themed packages, tickets to sporting events, golf-related equipment, hotel stays/getaways and family-themed packages. If you have a a raffle item to donate, please contact Bethany at bethany@il-act.org with the details.
If you have any questions, please contact info@il-act.org.
If you have questions about sponsorship, please contact Dr. Joy Piazza at jpiazza@il-act.org.