Whether your mission is to deliver e-commerce packages to the residents of Skokie or safely deliver second graders to start their school day in Aurora, one thing is certain – the vehicles we use to complete the task at hand is changing rapidly, with more fuel choices available than ever before.
The vehicles that move people and goods are going through an unprecedented change with regards to the technology that powers them. As pressure from communities and elected leaders to make better environmental decisions increases, the transportation industry is faced with a series of complex choices that has not been seen since the horse was abandoned for the automobile. Fleet owners are navigating this change while juggling the pressure to make financially sound budgetary decisions, maintain vehicle reliability, service their customers at the highest level possible, and let's not forget, navigate a global pandemic.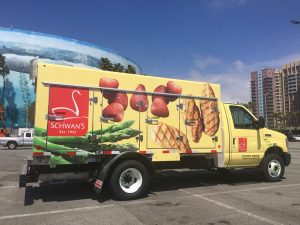 Currently in North America Class 4 – 7 vehicles number in the tens of millions, and our society depends on them every day. They are Cook-Illinois Corp School Buses, Schwann's Delivery Trucks, United States Postal Service Vehicles, and GO Airport Express Shuttles, just to name a few; the list is endless. There is an equally seemingly endless supply of fuel choices currently available for these vehicles: propane, renewable propane, gasoline, ethanol, diesel, bio-diesel, compressed natural gas, hybrid-electric, hydrogen, plug-in battery electric, and fuel cell battery electric, to name a few. It's enough to quickly become overwhelming. Not to mention that with every one of these vehicles, and the corresponding fuel choices, there are also infrastructure investments that need to be made, the outcome of which can leave an impact for decades.
I have been advising fleet owners for nearly 20 years and have become intimately familiar with the host of factors to be considered. Things like range, fuel availability, purchase price, grant availability, total cost of ownership, and vehicle reliability all come up quickly when the task at hand is introducing a new fuel type. You may have noticed a big factor that wasn't on the list, environmental impact. This is increasingly becoming the topic of discussion that tops the list in terms of importance for fleet owners – one that can be looked at several different ways, solely on tailpipe emissions, or considering the total carbon footprint of a vehicle from cradle to grave.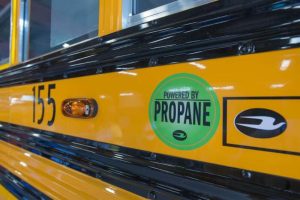 One thing is becoming certain, there will be no "silver bullet" in the foreseeable future to solve the problem we face with regards to vehicle emissions and improving the health of our planet and communities. Also, equally clear is the fact that we must do better and consider cleaner fuel options like propane and battery electric. Rates of childhood asthma (a direct effect of NOx emissions) are on the rise in urban communities, and extreme weather events are increasing across the globe as our climate continues to change as a result of human impact. The California Air Resource Board has recently passed legislation requiring NOx levels from on-highway vehicles to be 75% lower than current standards by 2024, and 90% lower by 2027. This change deals a significant blow to the diesel engine industry, as additional aftertreatment equipment will be needed to further lower these harmful tailpipe emissions.
While some companies are forging ahead with a single fuel choice, ROUSH CleanTech has chosen to invest and innovate with an array of alternative fuel choices to best fit the particular need of a fleet, taking into consideration all of the factors listed above, with a heavy emphasis on improving air quality.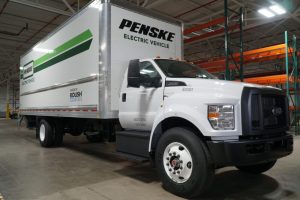 To continue this mission, we have recently launched our first commercially available Battery Electric Vehicle using the Ford F-650 platform. Four of these trucks recently went into operation across the country with partners like Penske Truck Leasing. This ground breaking product is eligible to receive funding via the California Hybrid and Zero-emission Truck and Bus Voucher Incentive Project (HVIP), which will allow more fleets to adopt this fully-electric vehicle option into their fleet. The South Coast Air Quality Management District also helped fund the development of the vehicle in partnership with ROUSH CleanTech. ROUSH CleanTech is currently taking orders for its Battery Electric F-650, feel free to contact us for more information on pricing and availability.
Fleets like Penske Truck Leasing, which also operates a large number of vehicles fueled by Propane Autogas, are a good example of the future of transportation we envision here at ROUSH CleanTech. This is a future where several different fuels types will co-exist with each other within vehicle fleets, all in the pursuit of one common goal: better air quality for our current communities, and a better planet for future generations.
By Adam Wilkum
ROUSH CleanTech
Adam is a member of CACC's steering committee.