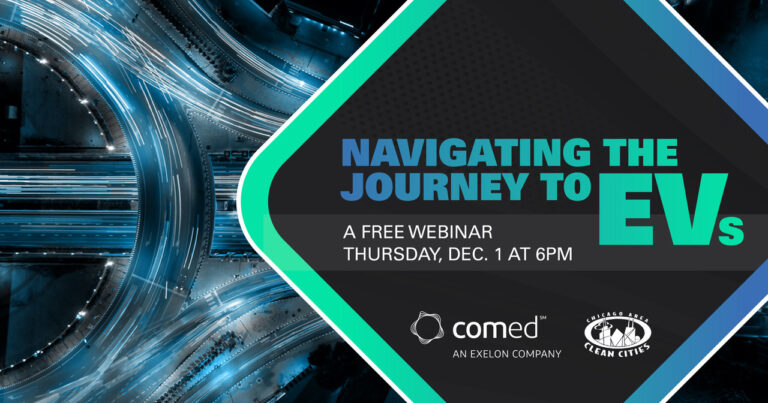 Navigating the Journey to EVs
While electric vehicles (EVs) are becoming more popular in Illinois, we know many customers have questions they need answered before deciding if zero-emission vehicles are right for them.
That's why ComEd teamed up with the Chicago Area Clean Cities (CACC) coalition to host "Navigating the Journey to EVs," a free, virtual event designed to share important tips customers can consider as they pursue a new or used EV.
During this event, ComEd customers had a chance to hear from ComEd's Vice President of Customer Solutions, Erica Borggren, as well as experts from CACC, who walked through the performance and environmental advantages of switching to an EV, what you need to know before purchasing an EV and a charging station, and available rebates and tax credits. The hour-long event concluded with a Question and Answer session.
CLICK HERE TO VIEW THE WEBINAR RECORDING (PASSCODE REQUIRED)
PASSCODE: 6n#p^E?P