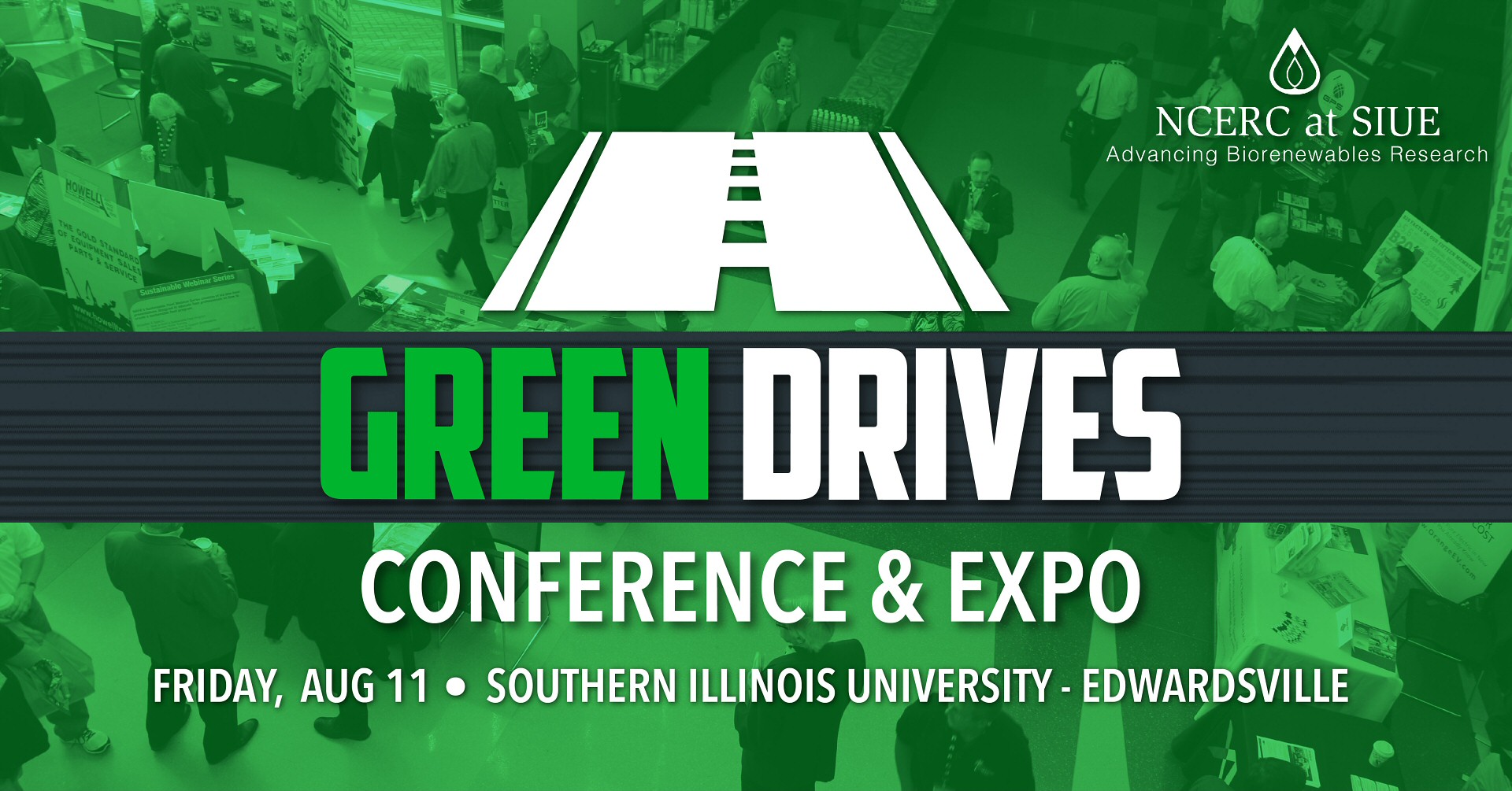 Green Drives Conference & Expo – Edwardsville
SCROLL DOWN THIS PAGE TO SEE LINKS TO THE CONFERENCE RECORDINGS.
Green Drives – one of the largest clean-transportation conferences held in the Midwest – is a must-attend event for government officials, commercial and municipal fleet managers, corporate sustainability officers, and clean-tech and clean-energy professionals who want to learn how to use cleaner, lower emissions fuels and technologies, while saving money.
Illinois Alliance for Clean Transportation presented its inaugural Southern Illinois regional Green Drives Conference and Expo on Friday, August 11 at the Morris Center on the Southern Illinois University Edwardsville campus, hosted by SIUE and the National Corn Ethanol Research Center (NCERC).
Attendees learned from and networked with national and regional experts on fleet focused alternative fuels and electric vehicle best practices, solutions, resources, and technologies. Attendees experienced the integrated exhibition hall and examined fleet vehicles, and learned how to access federal and state financial resources that support the transition to clean fuels fleets.  
When
Friday, August 11, 2023
from 8:00 AM to 4:00 PM (CDT)
Where
Southern Illinois University Edwardsville, Morris University Center
Lot B
Edwardsville, Illinois 62026
Sponsor
Broadcast your support for clean fuels fleet transportation. Connect with commercial and government fleets, and other stakeholders. Get exposure for your company and your brand. Download the Event Sponsorship Packet to learn more. Or, become a member. Our Annual Sponsorships include Green Drives!
Display a Vehicle
To display an alternative fuel, electric or hybrid fleet vehicle at Green Drives, register the vehicle here. There is no extra cost to display vehicles.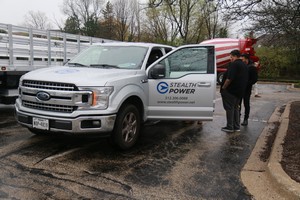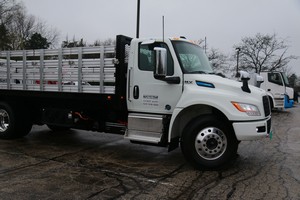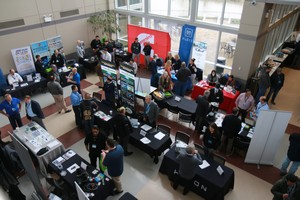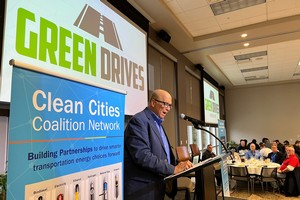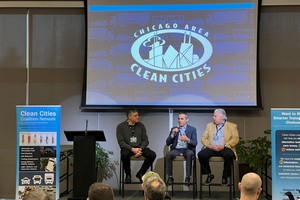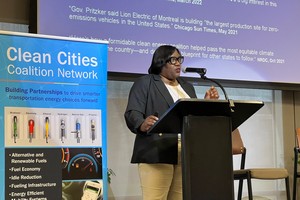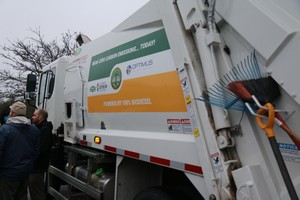 Links to Recorded Presentations
2023 Green Drives Conference & Expo – Edwardsville - Agenda
Registration and Welcome

8:00 - 8:30 am
Registration and coffee, tea, granola bar, visit with exhibitors
8:30 am
Illinois Alliance for Clean Transportation Welcome by John Walton
8:40 am
SIUE Chancellor Dr. James Minor
8:45 - 9:00 am
John Caupert, Executive Director, NCERC Welcome & NCERC history and industry role
9:00 am
Keynote: Lisa Clemmons- Stott, Electric Vehicle Policy Development Director, Department of Commerce & Economic Opportunity, maybe a few words from Gov. Pritzker

Morning Sessions

9:20 am
Current Fleet Vehicle Technologies

Moderator: Chris Lyon
Chris Lyon, Industry Overview
Mike Saxton
Donnell Rehagen, CEO, Clean Fuels Alliance (formerly National Biodiesel Board)
John Barnett, Suburban Autogas

10:10 am
Future Fleet Vehicle Technologies

Moderator and presenter Chris Lyon, Director of Fleet Relations, NTEA
BJ Johnson, Co-Founder and CEO, ClearFlame Engine Technologies
Lori Dunn, COO Optimus Tech

10:10 am
Future Fleet Vehicle Technologies

Moderator and presenter Chris Lyon, Director of Fleet Relations, NTEA
BJ Johnson, Co-Founder and CEO, ClearFlame Engine Technologies
Lori Dunn, COO Optimus Tech

10:50 am to 12:15 pm

Bar open from 11:15 - 1:15 (Beer, Wine, Soda) 1 ticket per person w/registration, then cash bar
Visit exhibitors and display vehicles

Lunch

12:00 pm to 1:30 pm
Lunch
Lunch Remarks
Thank You to Sponsors - Dr. Joy Piazza
Visit exhibitors and vehicles

Afternoon Sessions

1:30 pm to 2:15 pm
Electrifying your fleet

Moderator: Chris Lyon
Christina Sue, Arcadis
Don Gibson, Freewire
Bill Reany, Ameren Illinois

2:15 - 3:10 pm
How to Look at Life Cycle Costs of Alternative Fuel Vehicles

Moderator: Chris Lyon
Chris Lyon, NTEA
Bill Reany, Ameren Illinois
Mike Saxton
Brocton McGuire, Enterprise Fleet Management

3:10 to 4:30 pm
How to obtain and use NEW and EXPANDED Federal and State Funding

Moderator: Chis Lyon
Nate Keener, Central Region IL Dept. of Commerce and Economic Opportunity, Office of Employment and Training, Clean Equitable Jobs Act
Chris Schmidt, IL Dept. of Transportation,
Angela Tin, American Lung Association, on USDA, Biodiesel and Ethanol, EPA DERA & School Bus Funding

4:30 pm
Closing Remarks by John Walton, Dr. Joy Piazza, and Angela Tin
Questions? Contact Joy Piazza, Ph.D. jpiazza@il-act.org or piazza@rinnovosovles.com or 301.447.0898 (Greater St. Louis)
Donnell Rehagen
Chief Executive Officer, Clean Fuels Alliance America
Donnell serves as the Chief Executive Officer for Clean Fuels Alliance America, biomass-based diesel's preeminent trade association. With more than 130 member companies, Clean Fuels Alliance America is the leading U.S. organization representing the biodiesel, renewable diesel and sustainable aviation fuel industries. Donnell works closely with Clean Fuels Alliance America's board of directors to ensure the industry has a clear, sharp vision of the future – full of growth and opportunity for the members it serves. Donnell provides leadership to Clean Fuels' highly competent and passionate staff and team of advocacy, technical, environmental science, and communications professionals in a dedicated drive to see the industry reach its vision of six billion gallons of demand by 2030. Leveraging America's growing demand for cleaner and better transportation and home heating fuels, the industry is poised to deliver on that demand today.
Donnell joined Clean Fuels Alliance America in 2004 as its Chief Operating Officer and assumed the role of Chief Executive Officer in 2016. Donnell has a Masters in Public Administration from the University of Missouri – Columbia and a Bachelor's Degree in Computer Information Systems from Missouri State University.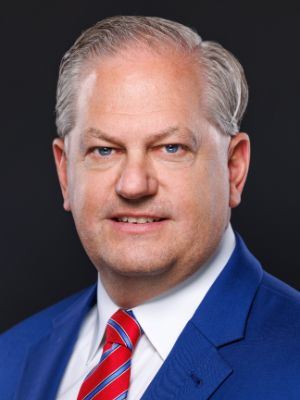 Christopher Schmidt
Air Quality Manager, Illinois Department of Transportation
Christopher Schmidt is currently the Air Quality Manager at the Illinois Department of Transportation (IDOT) where he has worked for the past 12 years. Chris oversees several projects including the department's alternative fuel corridor program, solar in the right -of-way initiative, resiliency improvement program, diesel retrofit program, and Congestion Mitigation and Air Quality program. With the passing of IIJA new programs include, the National Electric Vehicle Infrastructure (or NEVI) program, carbon reduction program, and PROTECT.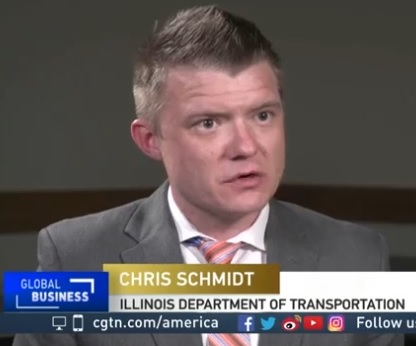 Lori Dunn
Chief Operating Officer, Optimus Technologies
Lori is the COO of Optimus Technologies which decarbonizes heavy-duty fleets. As a recognized leader in climatetech sales and growth, she has worked with established companies and franchises to manage and reduce electric costs with smart energy platforms and demand response. She is a Returned Peace Corps Volunteer and winner of a Factor8 award in Sales Leadership. She holds a BA from California State University – Fullerton and an M.A. in Sustainability & M.A. in Conflict from the Heller School at Brandeis University. Lori has a passion for developing and mentoring up-and-coming talent and hiking with her dog.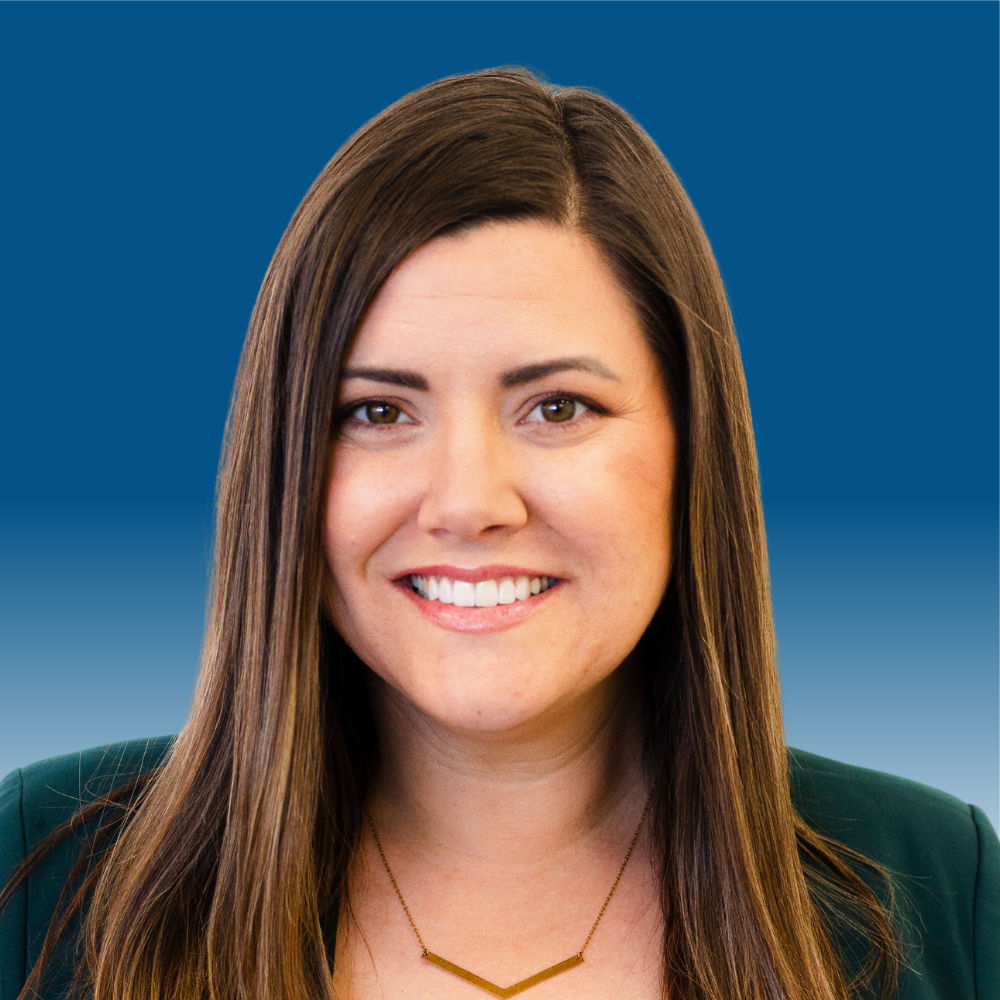 Don Gibson
Director of Midwest Sales, FreeWire
Don is the Director of Midwest Sales at FreeWire Technologies. He is tasked with helping Midwestern companies and utilities bring ultra fast EV charging to their fleets and locations to keep up with the dramatic increase in EV ownership among their customers. Don has been working with renewables and the electric grid for over 15 years, so he knows how it operates and where the roadblocks are.
When he isn't helping electrify transportation, Don is either doing CrossFit, hanging out with his family, or trying to figure out why teenagers are so hard to parent.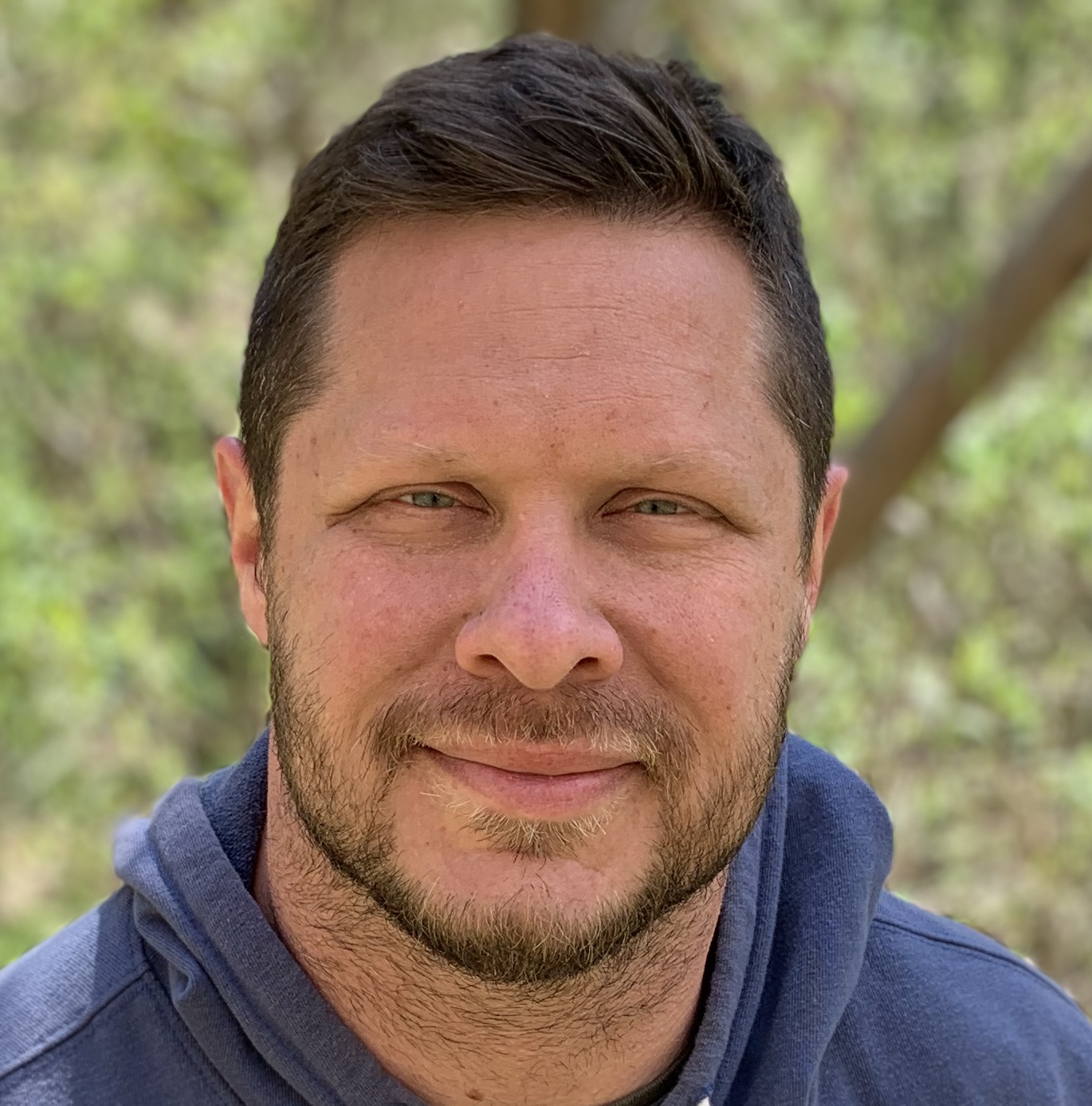 Bill Reany
Manager, Efficient Electrification and Product Development, Ameren Illinois
Bill Reany is the Manager of Efficient Electrification and Product Development at Ameren Illinois. He has served in a variety of capacities since joining Ameren in 2010. He currently oversees electrification strategies and customer-facing programs, which includes Ameren Illinois' Beneficial Electrification Plan, that support the adoption of electric vehicles for residential and business customers. His team is responsible for the development of new programs and services that will support the company's efforts to transform the grid in an equitable manor for all energy customers in compliance with the state's clean energy legislation. Mr. Reany's engineering and technology background helps to foreground a focus on electric vehicles (EV) and EV charging strategies for on-road transportation — including building out charging infrastructure and delivering innovation and customer education that enhance the traveling experience of EV owners.
Mr. Reany holds an MBA in business analytics from Southern Illinois University Edwardsville and a BS in electrical and electronics engineering from University of Missouri-St.Louis/Washington University in St. Louis joint engineering program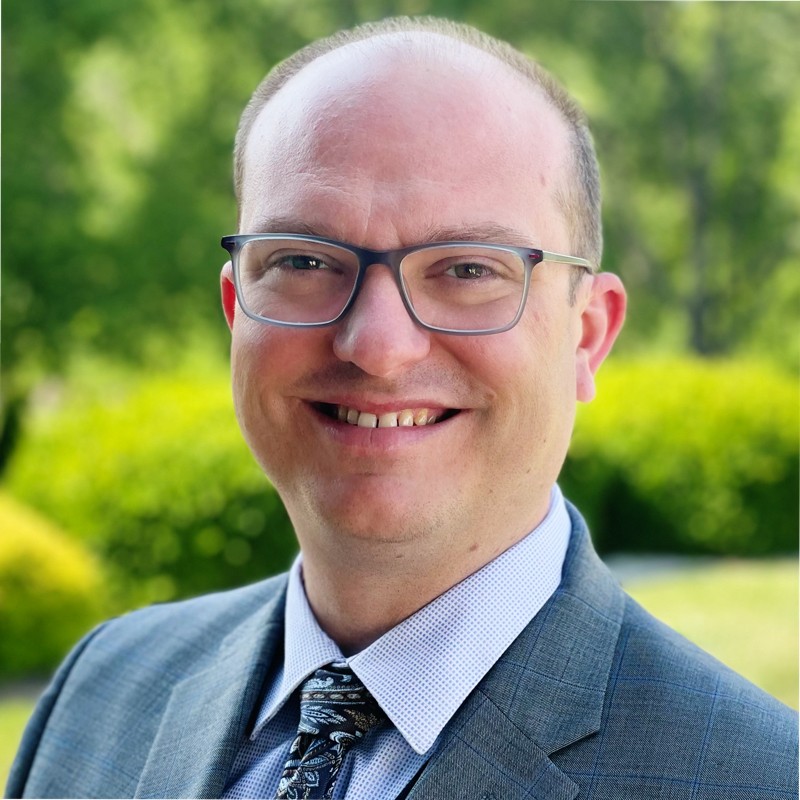 Broc McGuire
Account Executive, Enterprise Fleet Management- St. Louis, MO
In my 5 years with Enterprise Holdings I focus on customizing a strategic approach to building a tailored fleet plan to meet clients individualized needs. Our ability to identify the correct vehicle life cycle has enabled our clients to experience increased operational efficiencies across their fleet, maximize their return on asset, and stabilize their fleet budget year over year.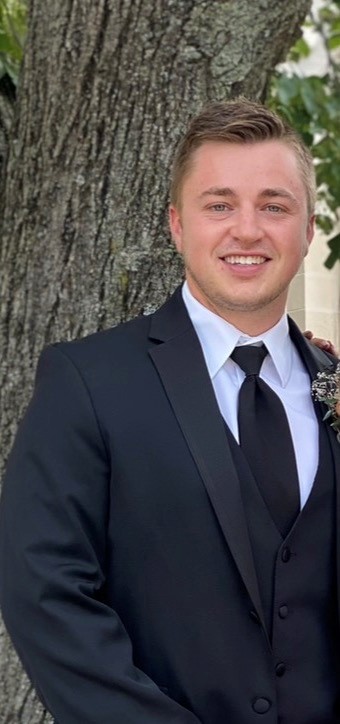 Nate Keener
CEJA Central Regional Administrator, Illinois Department of Commerce and Economic Opportunity
Click HERE to view presentation slides.
Nate Keener is the CEJA Central Regional Administrator. He started at the Department of Commerce and Economic Opportunity in March, 2023 and will oversee the CEJA Workforce Grants in the Central Region, including in the areas of Peoria, Decatur, Champaign, and Danville. Prior to joining DCEO, from 2013-2023 he was Director of Sustainability for Lewis and Clark Community College. There, he oversaw the execution of the college's Climate Action Plan, which had a goal of campus carbon neutrality. During his tenure, energy consumption fell in 8 of 10 years and the college saved over $250,000 on utility bills despite rising energy prices. He oversaw the installation of over 100 kw of renewable energy construction and earned over $1 million in grants for sustainability projects. He oversaw the installation of 6 new Electric Vehicle Charge Stations in the Lewis and Clark Community College system, including the installation of a Level III DC Fast Charger at the Godfrey campus. In 2014 he coordinated a Statewide Electric Vehicle Rally that utilized several Electric and Hybrid Vehicles to drive from John A. Logan College in Carterville all the way to College of Lake County in Grayslake.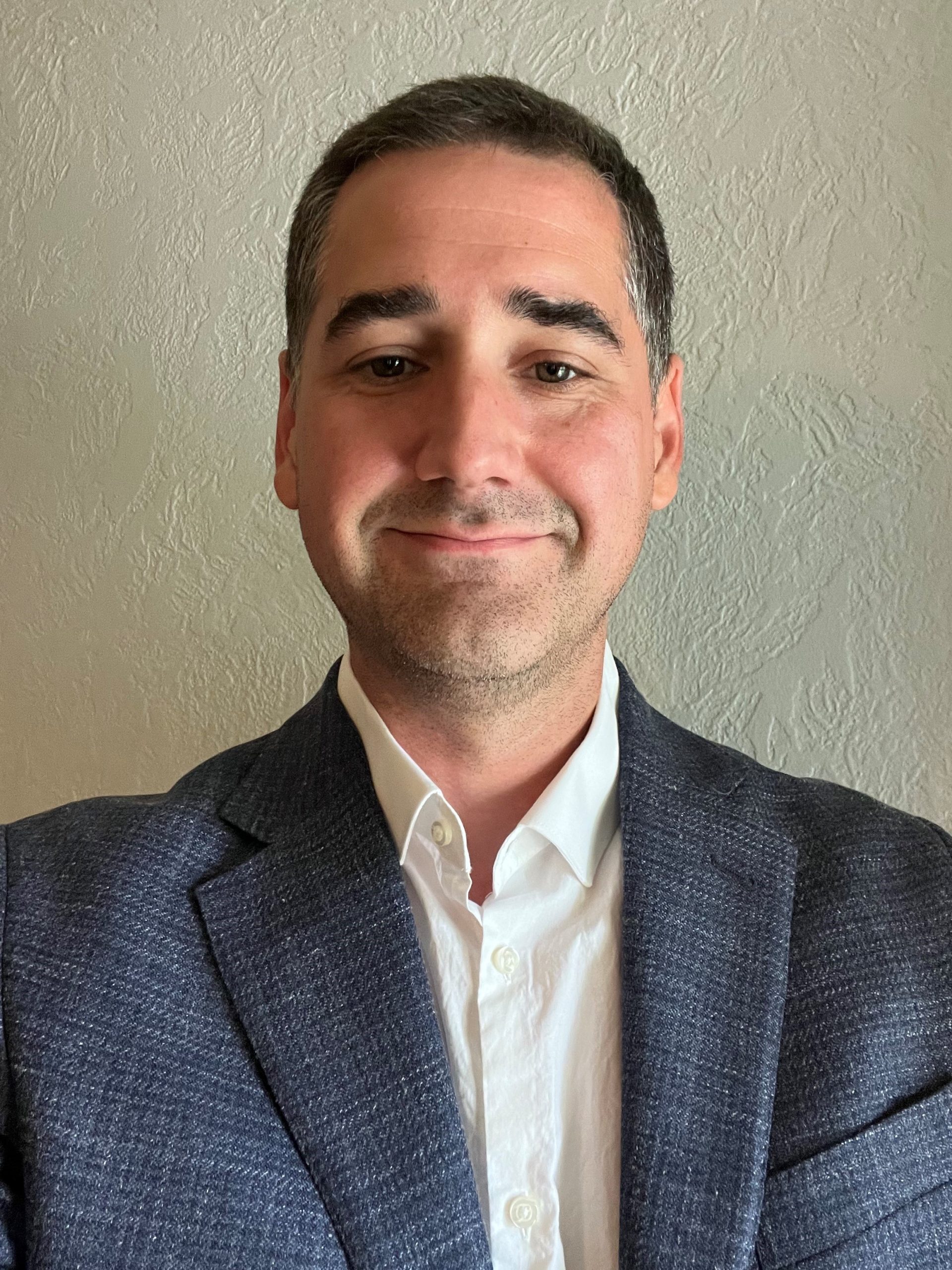 BJ Johnson
CEO and Co-Founder, ClearFlame Engine Technologies
Dr. BJ Johnson is CEO and co-founder of ClearFlame Engine Technologies, a growing startup dedicated to developing clean engine technology for heavy-duty truck, off-highway, and industrial applications.
Together with co-founder Dr. Julie Blumreiter, BJ founded ClearFlame to develop solutions that increase the performance of and reduce emissions from internal combustion engines using decarbonized fuel, such as ethanol. BJ was the lead inventor on a patent filed by Stanford University for this work, which now forms the center of ClearFlame's intellectual property.
BJ's passion and leadership for this work have helped him to secure investors and strategic partners, including the support of multiple industry manufacturers, agencies like the Department of Energy, the Department of Agriculture, the National Science Foundation, and world-class accelerators like StartX, I-Corps, Ameren Accelerator, and WERCBench Labs.
In 2021, BJ was named one of the Grist 50—an annual list of emerging leaders from across the US working on fresh, real-world solutions to our world's biggest challenges. BJ earned his BS, MS, and Ph.D. in mechanical engineering from Stanford University.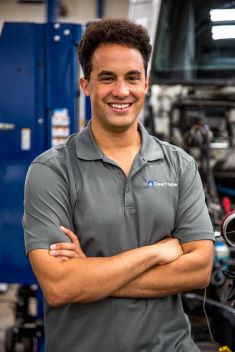 Christina Sue
North America New Mobility Business Advisor, Arcadis
Christina Sue is the North America New Mobility Business Advisor for Arcadis. She is a mobility strategist and consultant who ties the critical stakeholders from all parts of the process chain together to develop a shared vision for the future of mobility. With a passion for sustainable transportation solutions, Christina has helped public and private entities navigate the transition to lower emission mobility options by leveraging expertise in market trends, regulatory landscapes, and technological advancements to drive adoption in an ever-changing industry. Christina also brings wide-ranging experiences from policy implementation through data analytics to research methods to human-centric design and equity.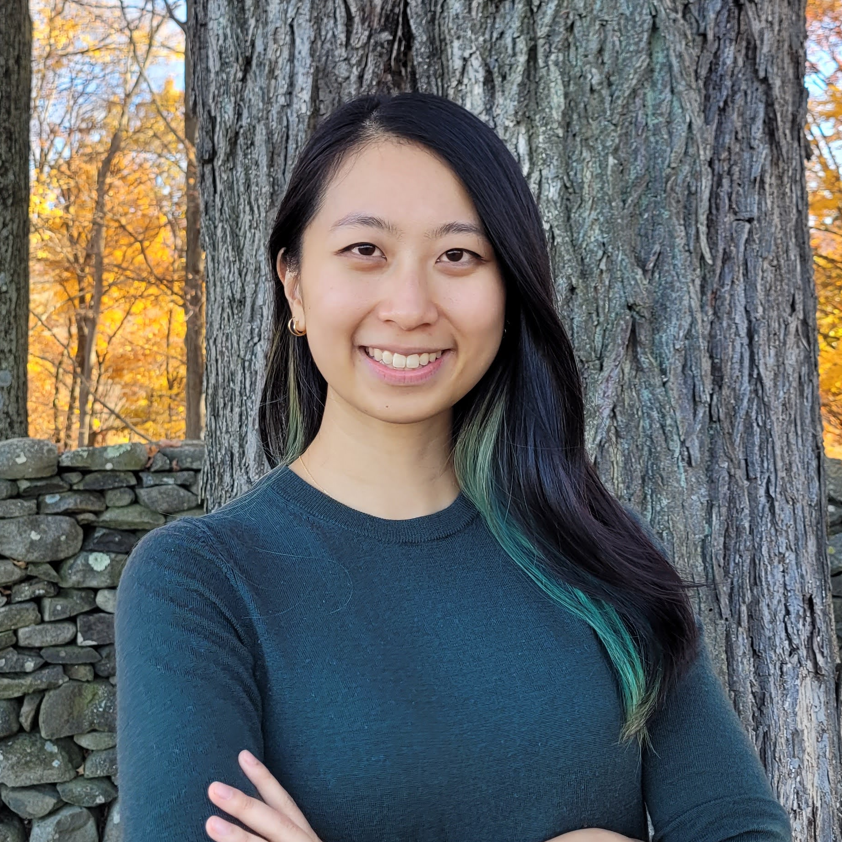 Christopher Lyon
Director of Fleet Relations, NTEA – The Association for the Work Truck Industry
Christopher Lyon started his career with the Forest Preserve District of DuPage County, where he promoted the use of clean energy. Since July 2015, he has served as director of fleet relations for NTEA and liaison for the Green Truck Association, working as the link between distributors/manufacturers and end-user fleets and staying abreast of current issues impacting the fleet community. Christopher earned his Certified Automotive Fleet Manager's designation from the NAFA Fleet Management Association in 2009. Christopher serves on the executive board of the Illinois Alliance for Clean Transportation and holds a bachelor's in business administration from Elmhurst College (Elmhurst, Illinois).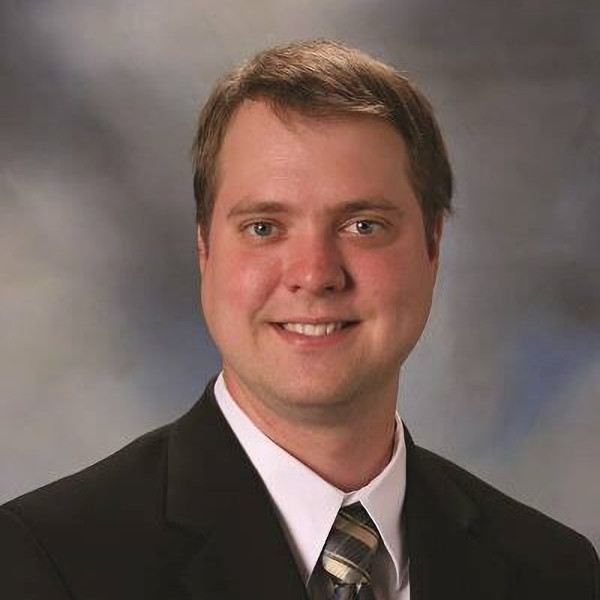 Lisa Clemmons Stott
Electric Mobility and Innovation Director, Illinois Department of Commerce and Economic Opportunity
Click HERE to view presentation slides.
Lisa Clemmons Stott is the Electric Mobility and Innovation Director in the Director's Office at the Illinois Department of Commerce and Economic Opportunity. She works to grow Illinois' share of advanced manufacturing in the electric vehicle sector by highlighting the state's many assets, including one of the most aggressive incentives programs in the nation, the Reimagining Energy and Vehicles Act. She has worked at the critical intersection of community and economic development for nearly fifteen years, including as a founder of her own consulting firm and the executive director of the state capital's downtown business district. Her career started in the Illinois legislature as a staff person and she has held numerous leadership, communications and change management roles over her career.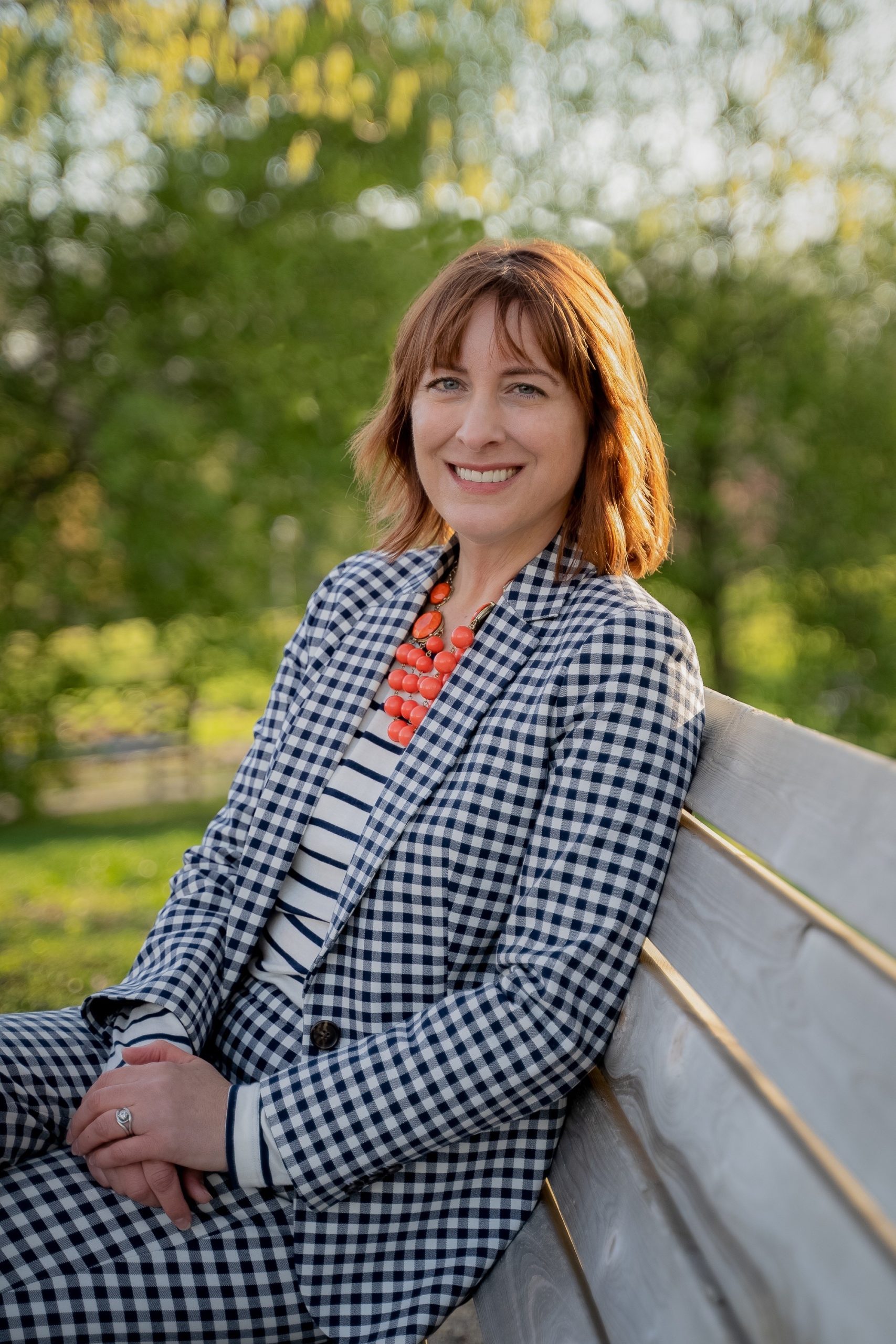 Mike Saxton
A naval officer and nuclear power engineer turned entrepreneur Mike Saxton has built multiple companies and now advises organizations to help drive fleet electrification. He led SRECTrade's Clean Transportation business, now part of Xpansiv, helping fleet and facility owners understand, manage and monetize environmental commodities (aka carbon credits). Mike may be best known for his leadership role building Orange EV, global leader in the manufacture of heavy-duty electric vehicles (HD EVs). Under his leadership Orange EV became the first manufacturer to successfully commercialize and deploy all-electric Class-8 trucks including manufacture, sale, and service growing from pre-revenue / prototype to profitable deployments across 16 states and three countries. SRECTrade became the largest 3rd party administrator of Clean Fuel programs in North America.
John Barnett
Sales Representative, Suburban Propane
John Barnett is responsible for Suburban Propane's Autogas Sales and Autogas Sales Training. His enthusiasm for renewable energy products, and success in building the Autogas infrastructure has increased awareness and use of autogas for medium duty truck fleets across the nation. Barnett serves on the Research and Development (RTD) Working Group for the Propane Education and Research Council (PERC), the leading body in the oversight of new propane uses and engines.
Barnett recently converted a 2020 Mustang Eco Boost to run on propane, subsequently creating a race car. This 2.3-liter four cylinder is built for a quarter-mile drag races. With a large turbocharger, fueled by propane, this four-cylinder engine operates with V8 power. Barnett has a few overtakes under his belt with the newly built car and looks forward to more time on the track demonstrating the capabilities and power of propane on a quarter mile track.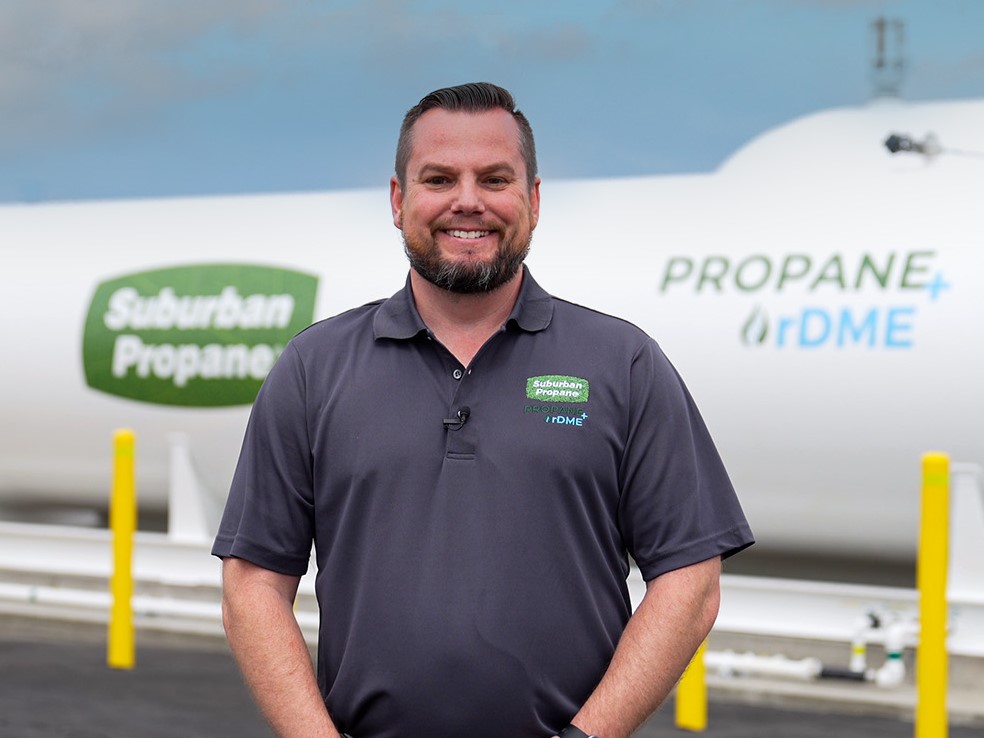 Angela Tin
National Senior Director, Clean Air Initiatives, American Lung Association
Click HERE to view EMPOWER presentation slides. 
Click HERE to view funding presentation slides.
Angela is an environmental policy and regulatory compliance professional. She has bachelor and master degrees in Physiology and Cell Biology. She began her career doing pharmacological research at Southern Illinois University. She then worked at the Illinois Environmental Protection Agency on permitting and compliance of air and water emissions, soil contamination, and emergency response programs. As the current National Senior Director for Clean Air Initiatives at the American Lung Association, and Co-Director for the Illinois Alliance for Clean Transportation, Angela is primarily responsible for managing environmental projects. In this role, she has partnered with private, state, and federal agencies in the promotion of outdoor and indoor air quality programs for the past 18 years.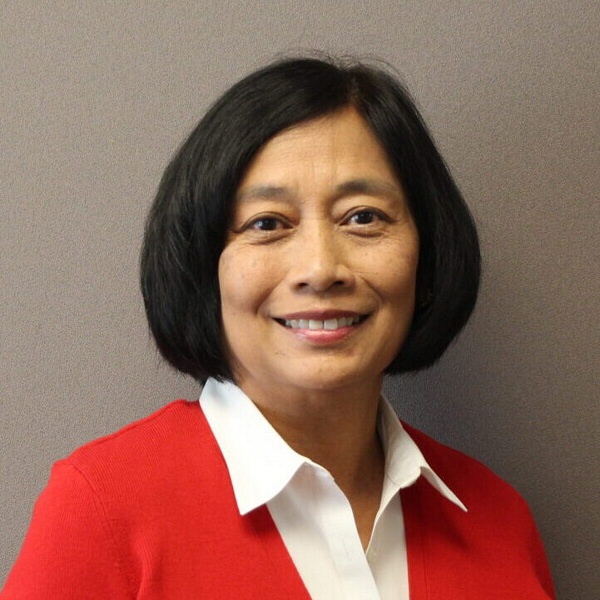 Joy Piazza
Industry Relations Director, Illinois Alliance for Clean Transportation
Dr. Joy Piazza is the Industry Relations Director for IACT. She is also the CEO of Rinnovo, LLC, a management and communication consulting company. Dr. Piazza has enjoyed a robust career in executive leadership, management consulting, research, and entrepreneurship in diverse commercial, not-for-profit, government, and political sectors. She has been involved in environmental sustainability since the 1990s, focusing on food since 2004, and transportation since 2011.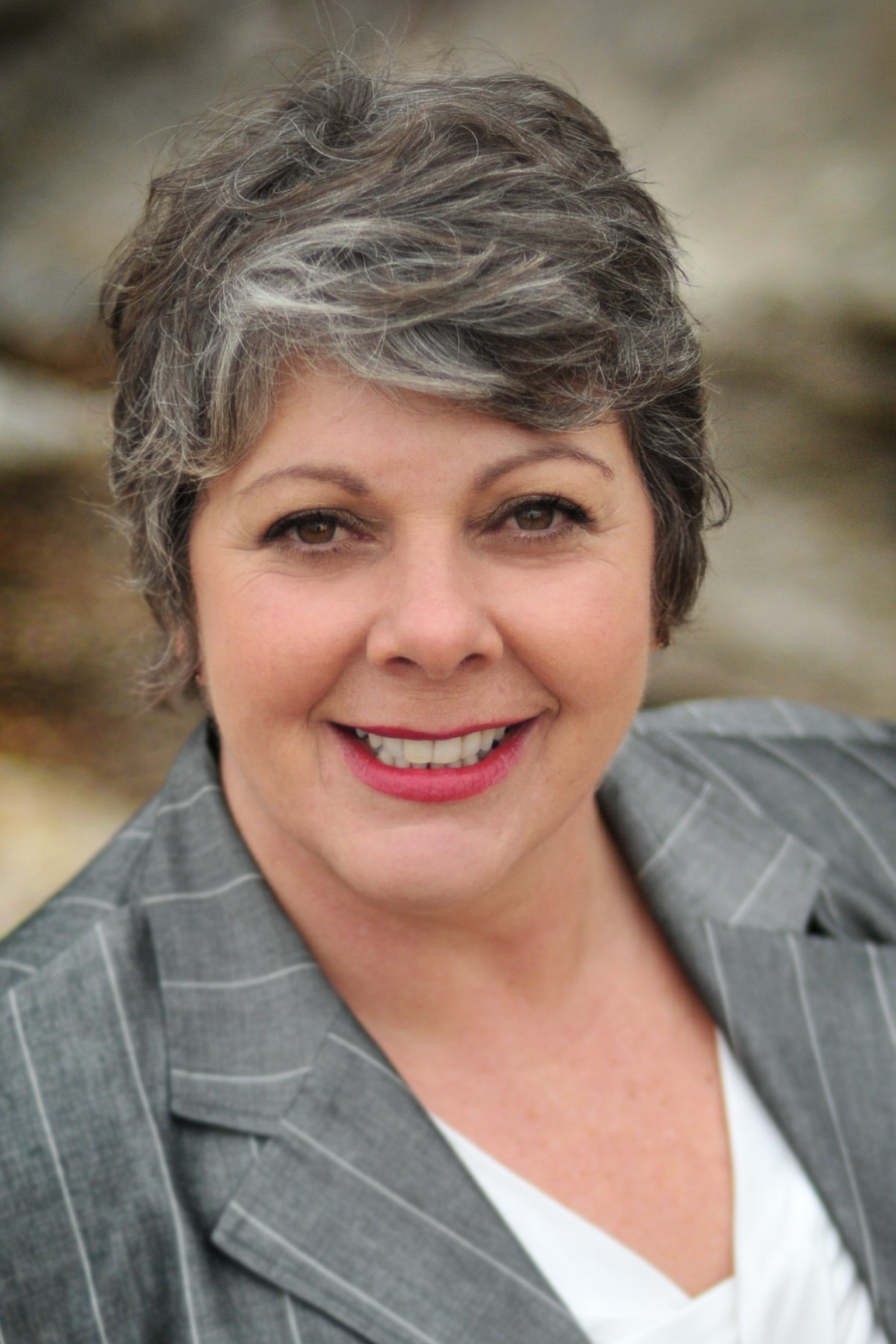 Vehicle Registration
At Green Drives, we can accommodate up to 40 environmentally friendly vehicles, including passenger vehicles, medium-duty trucks and buses, transit and school buses, and heavy-duty Class 8 tractors. However, if you are interested in bringing an alternative-fuel, electric or hybrid vehicle, you must register your vehicle(s) on our Vehicle Registration Page. Specific instructions about bringing vehicles to the event will be sent to you a week prior to the program.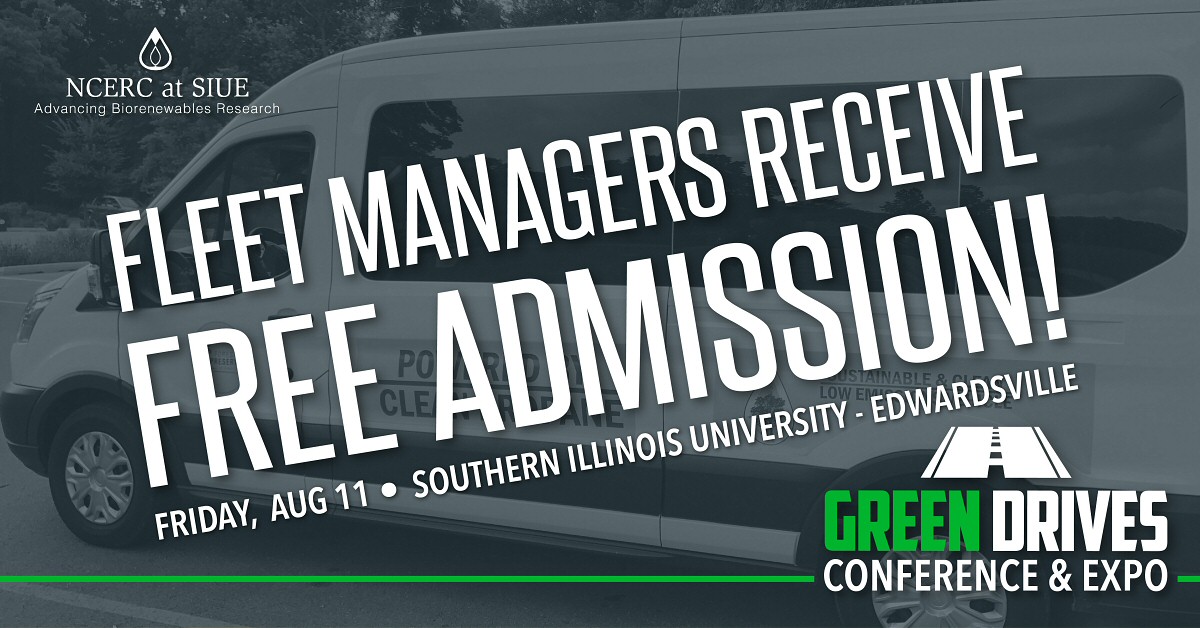 Fleet managers can attend Green Drives for free!
A MAX OF ONE free pass per fleet organization is available. Additional tickets may be purchased. Offer is available for commercial or government fleet managers or other fleet operations decision makers, such as directors, city managers, mayors or county officials. To receive a complimentary pass, send a request to Bethany at bethany@il-act.org with your name, title, organization, and contact information. Upon approval, a special promo code will be sent to you to use at registration.