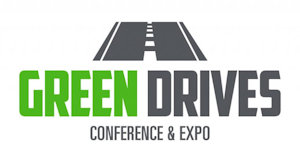 2023 Green Drives Conference and Expo – Naperville
Illinois Alliance for Clean Transportation will host the annual Green Drives Conference & Expo on Thursday, May 18, 2023 at Northern Illinois University's Conference Center in Naperville, Illinois.
Green Drives – one of the largest clean-transportation conferences held in the Midwest – is an annual must-attend event for government officials, commercial and municipal fleet managers, corporate sustainability officers, and clean-tech and clean-energy professionals who want to learn how to use cleaner, lower emissions fuels and technologies, while saving money.
Advanced vehicle technologies, electric vehicles, and alternative fuels are showcased, including dozens of green vehicles and exhibitors. Attendees not only get a chance to network with experts from throughout the nation and the region, but they learn of first-hand experiences from fleets currently using alternative fuels and electric vehicles. Attendees also get the chance to test drive vehicles of all different sizes.
Fleet managers can attend Green Drives for free! A MAX OF ONE free pass per fleet organization is available. Additional tickets may be purchased. Offer is available for commercial or government fleet managers or other fleet operations decision makers, such as directors, city managers, mayors or county officials. To receive a complimentary pass, send a request to Bethany at bethany@il-act.org with your name, title, organization, and contact information. Upon approval, a special promo code will be sent to you to use at registration.